Table of Contents
Discover the 2023 Walmart Diaper Return Policy – Your comprehensive guide to returning diapers at Walmart, ensuring a hassle-free experience for parents. Uncover the rules and exceptions for returning diapers today.
In this year 2023, Walmart continues to be a go-to destination for families seeking affordability and variety in children's products. Diapers are a staple in the realm of parenting, and many choose Walmart for their cost-effective solutions. Diaper prices at Walmart are quite competitive, ranging from $4.95 during clearance sales to $57 for bulk packages. However, one question that often arises in the minds of parents is, "What is Walmart's diaper return policy?" In this comprehensive guide, we will delve into the details of Walmart's diaper return policy, ensuring you have all the information you need for a worry-free shopping experience.
Understanding Walmart Diaper Return Policy
If you ever find yourself needing to return diapers at Walmart, it's essential to be familiar with their guidelines. You can return unopened diapers as long as you have the original receipt. Walmart's standard return policy allows exchanges and returns within the first ninety days of purchase, including diapers, provided they are in their original, unopened packaging. Refunds are issued in the original form of payment, but store credit is also an option. However, open packages of diapers cannot be returned due to health and safety regulations. This is because once the packaging is opened, diapers are no longer considered sterile and are at risk of contamination.
In the case of defective diapers, an exception may be made, but whether you can receive a refund for diapers older than ninety days is at the discretion of the store manager. Keep in mind that different Walmart stores may have varying policies, so it's worth inquiring with your local store manager if you face such a situation.
Walmart Diaper Return Policy Without a Receipt
Losing a receipt is not uncommon, but it doesn't necessarily mean you're stuck with unwanted diapers. Walmart allows returns without a receipt if you can prove the purchase was made at a Walmart store. An associate can verify your purchase by scanning the barcode on the diaper package. While most diapers costing less than $25 may qualify for a refund without a receipt, those with a higher value may result in a Walmart gift card. Be prepared to show photo identification for security purposes. This measure helps prevent fraudulent returns or exchanges.
Can You Mail in Diaper Returns to Walmart?
With the growing popularity of online shopping, Walmart provides the convenience of mailing in returns. To do this, you must have placed your order online, allowing you to generate a shipping label. This mail-in return option should be exercised within ninety days of the original purchase.
Walmart Diapers Purchased Through a Baby Registry
Diapers purchased through a Walmart baby registry without a receipt may still qualify for a refund, subject to the same verification process applied to in-store purchases. The $25 value rule applies in both cases. While stores generally offer exchanges for the same product in a different size, store credit is typically not issued. Walmart's willingness to accommodate its customers through a generous return and exchange policy demonstrates its commitment to customer satisfaction, especially for budget-conscious families.
Read also: Is Valvoline Good Oil
Refunds and Exchanges for Disposable and Cloth Diapers
Walmart offers refunds and exchanges for both disposable and cloth diapers, provided you adhere to their return policies. However, if you've used a coupon to purchase diapers, Walmart won't refund the coupon's value. Walmart carries a wide range of diaper brands, including Pampers, Huggies, Honest Clean, Hello Bello, Luvs, and their own brand, Parent's Choice. This variety allows parents to experiment with different styles and sizes, ensuring they find the right fit for their child. It also emphasizes the importance of a flexible return policy.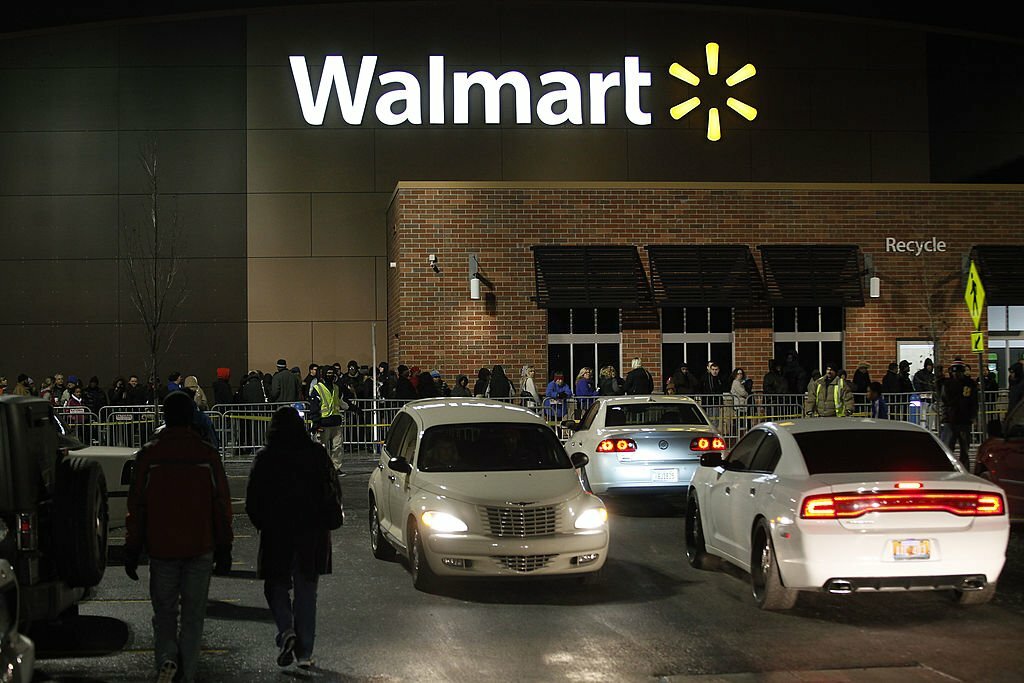 Reasons to Return Diapers to Walmart
Diapers can be a significant expense for parents, costing up to $275 per month, depending on the style required. Parents sometimes stock up on diapers when they are on sale without considering their child's rapid growth. Infants can also develop allergies to specific diaper brands or have varying body shapes. Walmart's return policy provides assurance to parents that they can receive refunds or exchanges when faced with these common scenarios.
Why Does Walmart Have a Diaper Return Policy?
A well-crafted return policy is more than just a customer service gesture; it's a strategic move to build trust with consumers and earn their loyalty. Return policies give customers confidence that the products they purchase will meet their expectations. In the absence of such guarantees, customers might grow distrustful and avoid shopping at a particular store.
Walmart's popular return and exchange policy has contributed significantly to building its reputation as a trusted brand. This policy provides parents with the confidence that they can shop with ease, even if they have concerns about the diapers they are purchasing. According to the New York Times, over ninety percent of retail customers in the United States consider a store's return policy when deciding where to shop. These policies are equally beneficial to both physical and online stores.
Walmart's diaper return policy is a reflection of the company's commitment to customer satisfaction and the desire to maintain customer trust. It also helps Walmart understand and adapt to consumer preferences and shopping habits. Return policies are a win-win for both customers and businesses, providing clear guidelines and building trust between the two parties.
Final Words
In Final Words, Walmart Diaper Return Policy is designed to ensure that parents have a stress-free shopping experience. Whether you need to return unopened diapers, make a return without a receipt, or explore options for diaper exchanges, Walmart's customer-friendly policies have you covered. Their flexibility and generosity are especially important for families on a budget. If you have any further questions about Walmart's return policies for diapers and other infant products, don't hesitate to contact your local store or Walmart's corporate headquarters for more information. Walmart remains dedicated to making parenting a little easier and more affordable for families across the country.
People also ask
Can I exchange diapers at Walmart without a receipt?
Yes, you can exchange diapers at Walmart without a receipt, provided they're in their original packaging and you allow an associate to scan the barcode for verification.
What is Walmart's return and exchange policy?
Walmart's return policy allows for exchanges and returns within 90 days of purchase, including diapers if they're unopened. Refunds are given in the original form of payment or as store credit.
What items cannot be returned to Walmart?
Items like open packages of diapers, hazardous materials, and certain personal care products cannot be returned.
Can you return used items to Walmart?
In most cases, used items cannot be returned to Walmart. They typically accept returns for new and unopened items.